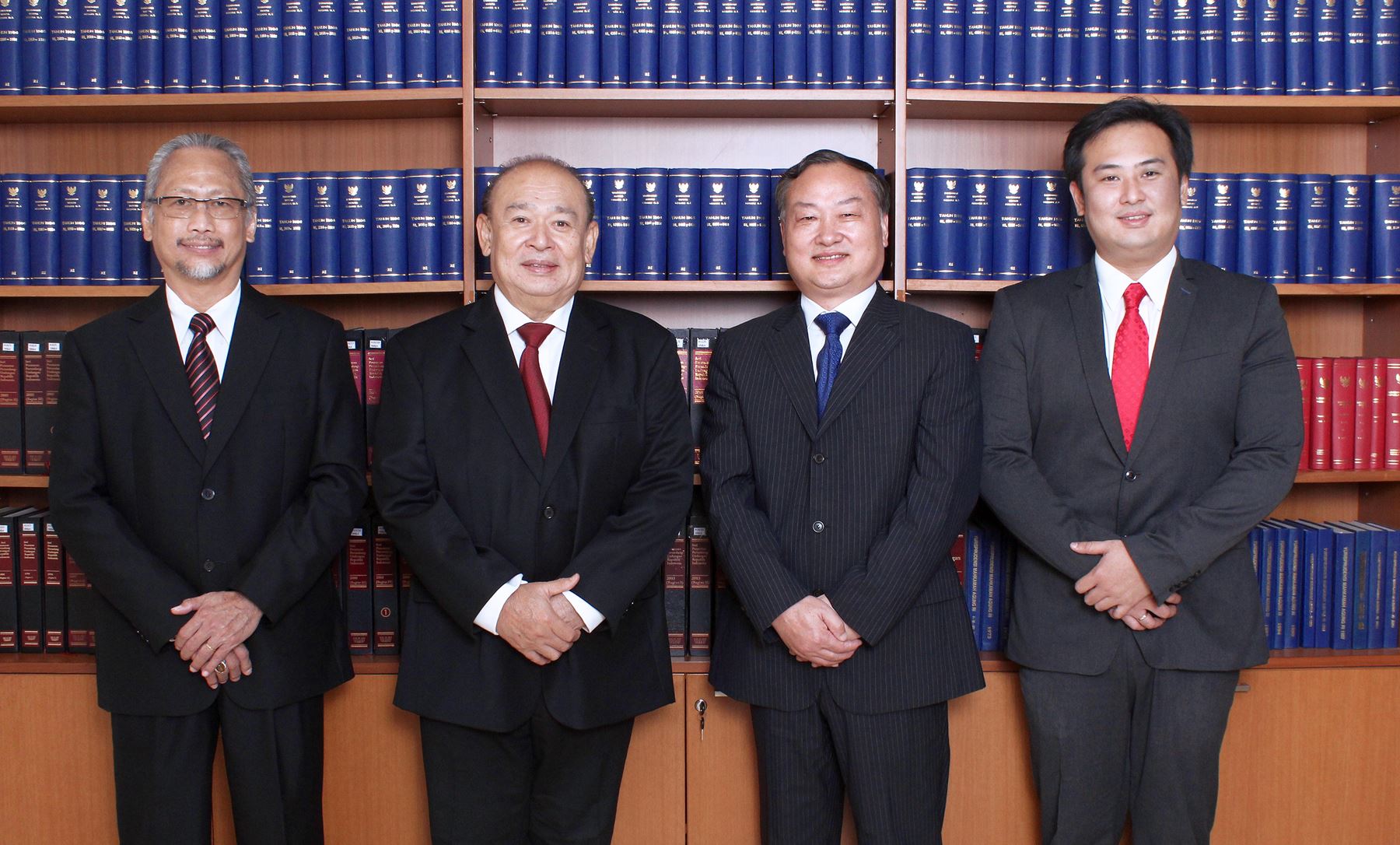 to be a leading full-service law firm, known for providing expert legal guidance and exceptional client service. We strive to be our clients' first choice for legal representation, trusted for our knowledge, expertise and integrity. We are committed to fostering a culture of innovation, excellence and continuous improvement, in order to stay ahead of the legal trends and better serve the needs of our clients. We envision a future in which Suria Nataadmadja & Associates is recognized as a premier law firm, known for delivering outstanding results and building long-term relationships with our clients
to provide expert legal advice and representation to our clients while protecting their rights and interests. We strive to deliver personalized and effective solutions, utilizing our extensive knowledge and experience in a wide range of legal practice areas. We are committed to maintaining the highest standards of integrity and professionalism, while fostering a culture of excellence and collaboration within our firm. We aim to be our clients' trusted legal advisor, guiding them through the complexities of the legal system with knowledge, expertise and efficiency
Our values is to provide the highest service to all of our clients
We treat all of our clients more than just an isolated business transaction, we treat them as a team and partners where we collaborate to achieve our client's business goals.
In providing our legal service, we implement the following principle:
Integrity
Quality
Professional
Responsive
On Time
Suria Nataadmadja & Associates is a full-service law firm founded in 1982. Our firm is dedicated to providing comprehensive and expert legal solutions to clients throughout the region.
Since our founding, Suria Nataadmadja & Associates has built a reputation for being a one-stop legal solution for our clients. Our attorneys have a wealth of experience and expertise in a wide range of legal practice areas, including:
Foreign Direct Investment (FDI), Energy and Mining, Smelter Plant, Corporate Finance, Bankruptcy, Capital Market and Securities, Company Law and Governance, Debt Restructuring, Litigation and Dispute Resolutions, Joint Venture and Joint Operation Arrangements, Litigation, and Mergers & Acquisitions.
At Suria Nataadmadja & Associates, we believe in providing comprehensive and full-service legal solutions to our clients. Our attorneys work closely together to ensure that all of our clients' legal needs are met. We pride ourselves on providing personalized and effective solutions for our clients. Our attorneys take the time to understand the unique needs of each client and work closely with them to achieve their goals.
We have a reputation for excellence and a commitment to client satisfaction. Our team of experienced attorneys and dedicated staff is committed to providing the highest level of legal representation and counsel. We have a deep understanding of the industries we serve and the legal challenges they face.
At Suria Nataadmadja & Associates, we believe that communication is key to a successful attorney-client relationship. Our attorneys are always available to answer questions and provide updates on the status of a case.
Thank you for considering Suria Nataadmadja & Associates. We invite you to explore our website to learn more about our firm and the services we provide. If you have any questions or would like to schedule a consultation, please do not hesitate to contact us.
Suria Nataadmadja
Suria Nataadmadja is the founder and the managing partner of Suria Nataadmadja & Associates. He was born in Bandung, Indonesia on May 26th 1956. He has been admitted to practice law in Indonesia since 1982 and has extensive experience to handling the cases in the sector of Litigation, Corporate, Capital Market, Securities, Mining, and Investment Law. He also has actively organized seminars on various legal topics.
Education
1979 - 1981
Faculty of Economics
University of Indonesia
S.H., 1981
Faculty of Law
University of Indonesia
1986
Legal Continuing Education
The Southern Methodist University
LL.M., 1987
Washington College of Law
The American University
Organizational Experiences
2003 - 2005
Vice President Funding Sector
Funds of the Association of Indonesian Capital Market Legal Consultants (HKHPM)
2006 - 2008
Vice President of West
Indonesian Advocates Association (PERADI)
2006 - 2010
Vice President
Entrepreneur Sector University of Indonesia Alumni Association
2010 - 2015
National Head of Continuing Legal Education
Indonesian Advocates Association (PERADI)
Head Coordinator of the Lawyer Society
University of Indonesia