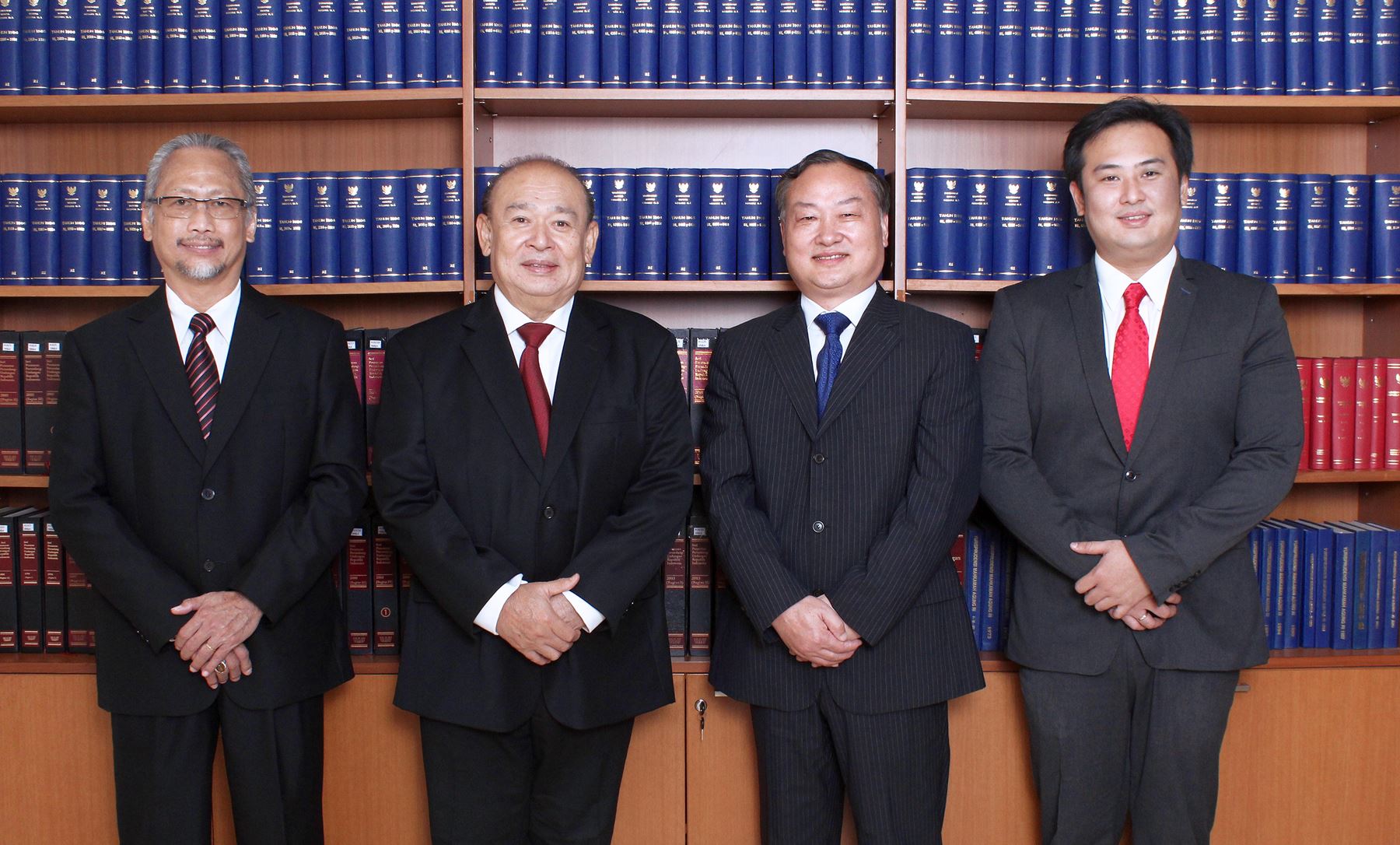 Our vision is to provide
"ONE STOP LEGAL SOLUTION" for your business
It is always been our vision since our establishment to provide "ONE STOP LEGAL SOLUTIONS" for your business. With 35 years experience in the law fields, we understand our clients circumstances so we can provide advices that is in the context of each client's needs.
Our mission is to provide our clients with the highest standard of legal services
It is our fundamental principle to be diligent, reliable, dedicated, honest, and committed to fulfill our client's needs.
Our values is to provide the highest service to all of our clients
We treat all of our clients more than just an isolated business transaction, we treat them as a team and partners where we collaborate to achieve our client's business goals.
In providing our legal service, we implement the following principle:
Integrity
Quality
Professional
Responsive
On Time
Our firm was established in 1982 and offers a broad range of commercial, legal and other services with particular expertise in Anti Money Laundering, Business Negotiation and Due Diligence, Corporate Finance, Bankruptcy, Capital Market and Securities, Commercial and Business Contract, Company Law and Governance, Debt Restructuring, Dispute Resolutions, Joint Venture, Litigation, Mergers & Acquisitions, and Tax. In Family Law, the firm offers services to include Dissolution of Marriage, Litigation, Negotiation, Reconciliation, Communal Property, Parental Rights, Women and Children Protection Rights, Alimony, and Inheritance
Suria Nataadmadja
Suria Nataadmadja is the founder and the managing partner of Suria Nataadmadja & Associates. He was born in Bandung, Indonesia on May 26th 1956. He has been admitted to practice law in Indonesia since 1982 and has extensive experience to handling the cases in the sector of Litigation, Corporate, Capital Market, Securities, Mining, and Investment Law. He also has actively organized seminars on various legal topics.
Education
1979 - 1981
Faculty of Economics
University of Indonesia
S.H., 1981
Faculty of Law
University of Indonesia
1986
Legal Continuing Education
The Southern Methodist University
LL.M., 1987
Washington College of Law
The American University
Organizational Experiences
2003 - 2005
Vice President Funding Sector
Funds of the Association of Indonesian Capital Market Legal Consultants (HKHPM)
2006 - 2008
Vice President of West
Indonesian Advocates Association (PERADI)
2006 - 2010
Vice President
Entrepreneur Sector University of Indonesia Alumni Association
2010 - 2015
National Head of Continuing Legal Education
Indonesian Advocates Association (PERADI)
Head Coordinator of the Lawyer Society
University of Indonesia