Invitation to the Socialization of the Ease of Licensing in the Context of Implementing the Law No. 11 of 2020 regarding Job Creation Law by the Investment Coordinating Board
Friday, 16 Apr 21
On 7th April 2021, Suria Nataadmadja & Associates attended the invitation for the Socialization of the Ease of Licensing in the Context of Implementing the Law No. 11 of 2020 regarding Job Creation Law, known as "Omnibus Law" (hereinafter referred to as the "Job Creation Law"), by the Investment Coordinating Board (BKPM) which was held at the Sheraton Grand Jakarta City Hotel, Jakarta.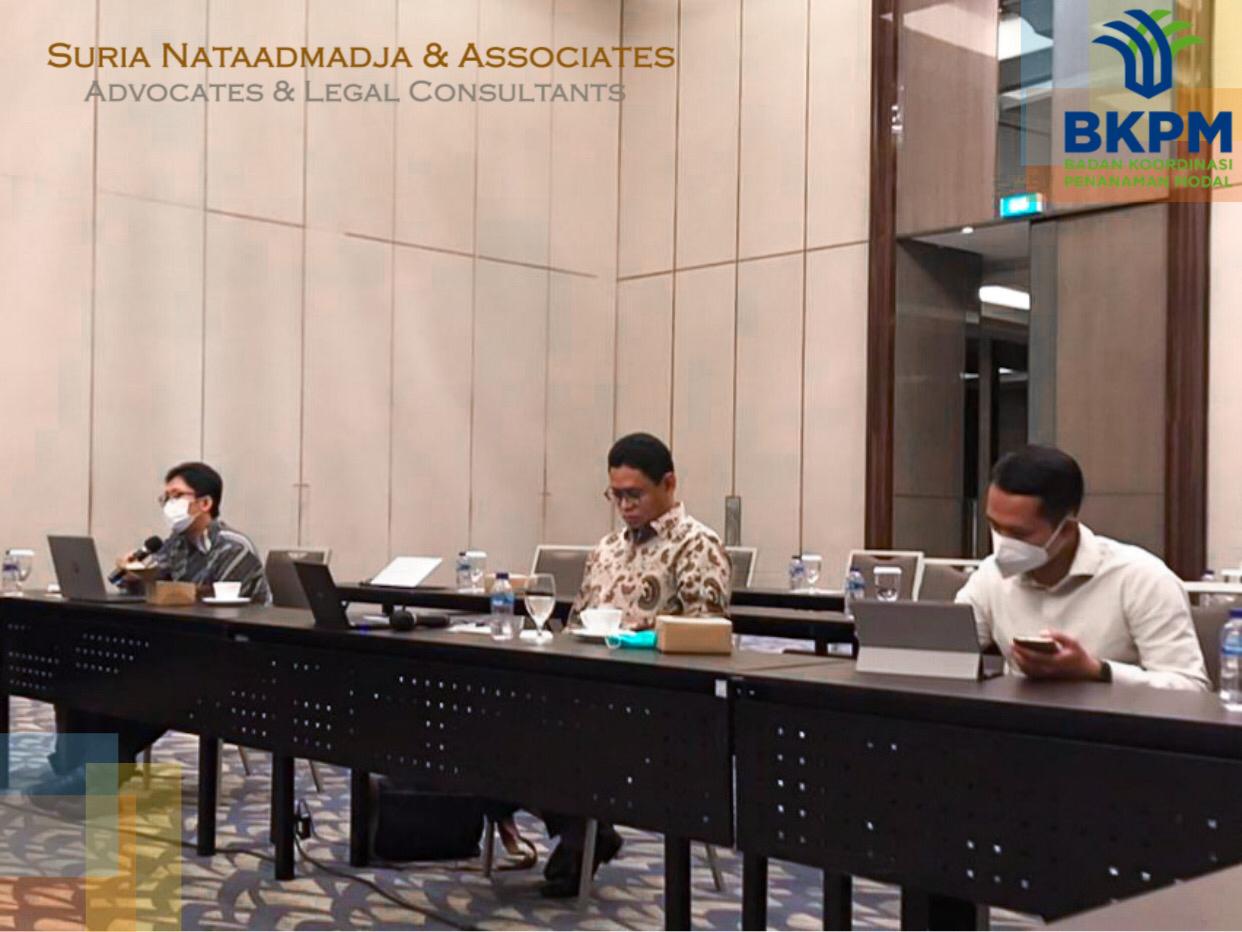 In that meeting, Mr. Ir. Yuliot, PLT., as Deputy of Investment Climate Development was present as speaker who delivered the material related to the socialization of licensing facilities and Mr. Dendy Apriandi as Director of Investment Deregulation, from Deputy for Investment Climate Development at BKPM. In the socialization meeting, discussed the material in relation to the Job Creation Law and its implementing regulations, which is expected to create an ease of business licensing, in the context of changing the investment climate in Indonesia.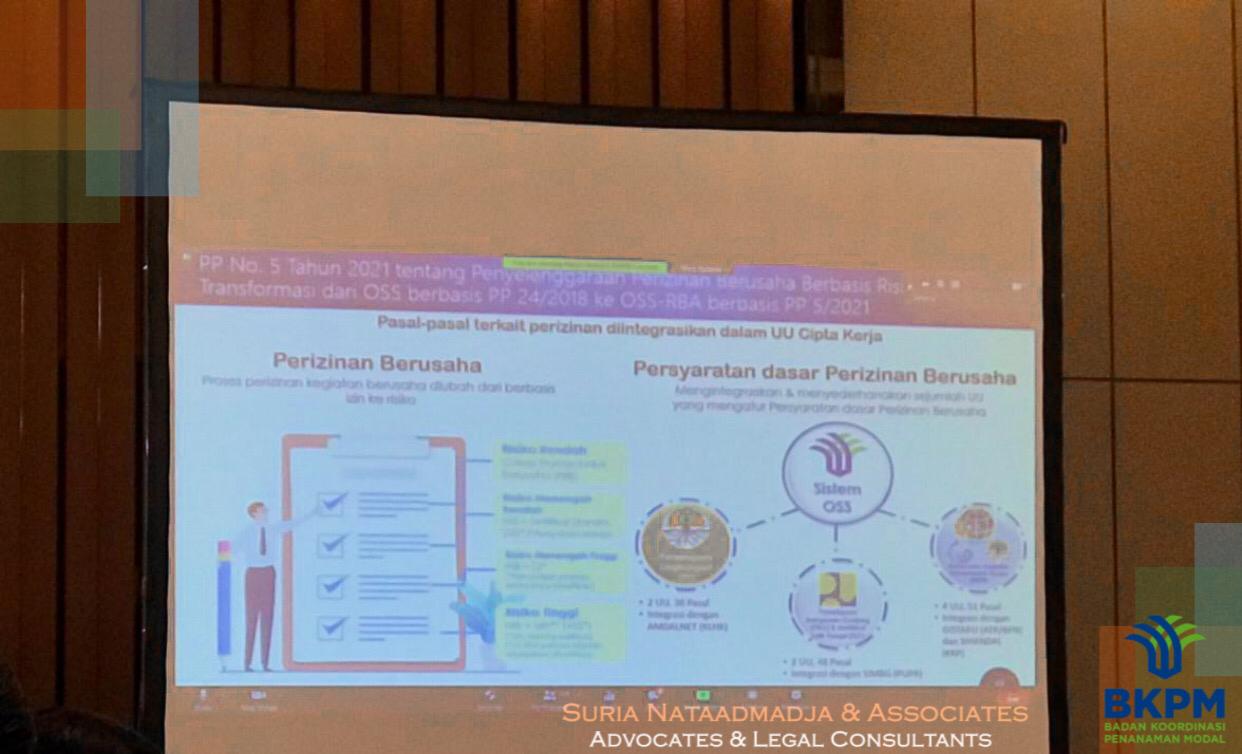 Indonesia continues to show its achievements in obtaining the title as a business-friendly country. This can be seen from the level of Ease of Doing Business (EODB) in Indonesia which continues to improve. Mr. Ir. Yuliot, PLT., stated the commitment of the Government of Indonesia to improve the ranking of all indicators, structural improvements, escorting the implementation of improvements to the ease of doing business, as well as socializing and disseminating the ease of doing business improvement policy.
In addition, regarding the 2022 EoDB Index, there will be some indicators surveyed by the World Bank. Suria Nataadmadja & Associates is one of the respondents to fill out such questionnaire distributed by the World Bank based on our expertise and experience.